Happy Cooking 2: Fever Cooking Games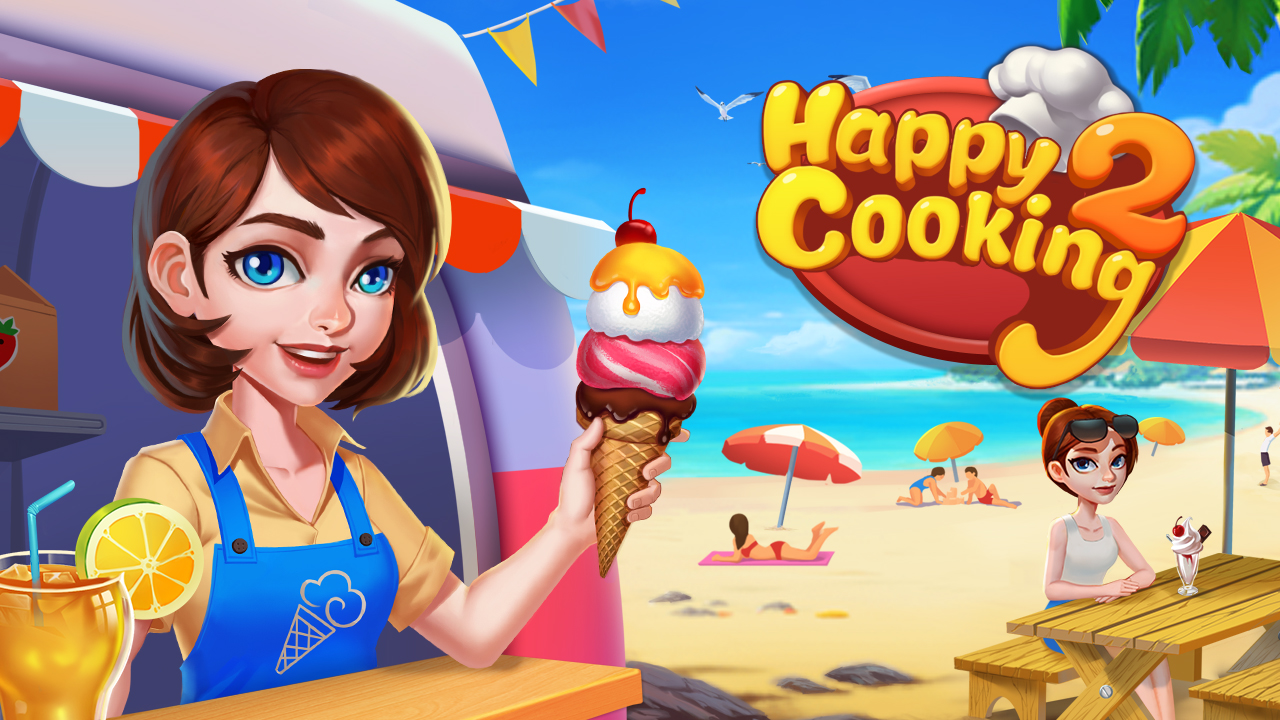 Play & experience the fever of cooking in this fast-paced addictive cooking games! Where you get to explore various tasty food, ingredients, recipes from all over the world in the free cooking games for adults. Now you can dash it as a krusty cook-off challenge in your favorite cooking games! Cook & serve delicious meals in this free food cooking games madness from all across the world.

♥Become the best culinary master in exciting FREE cooking games & food games for free! Enjoy the fever of cooking time with your fingers in worldwide restaurants. Experience kitchen fever in hot time-management cooking games! Now for free!

♥Cook and serve tasty food in cooking games! Prepare, cook, and serve tasty food in the cooking world! Grill cheeseburgers or baking pizza…Explore joy Cafe, bakery shop, and many other restaurants. Dash from kitchens in diner time! Master massive menus and become a crazy star chef in our food game!

♥TAP, COOK, SERVE! Anytime, Anywhere!
- Cooking games offline, one of the best dash restaurant cooking games free without wifi.
- Enjoy time-management cooking games anytime.
- Create your own restaurant and Kitchen chef cooking journey story.
♥Cook 100+ Tasty Food
- Hundreds of delicious ingredients to cook for meals in food games.
- Burgers, hotdog, sushi and barbecue...Cook dishes that you have never seen before in a restaurant.
- Upgrade ingredients to manage top cooking restaurants!
♥Challenging 200+ levels make you become the COOKING MASTER
- New tasks & missions, Hundreds of levels, become the star master chef!
- Hundreds of delicious ingredients to cook for meals.
- Fry, Bake, Boil, Steam, Simmer and Grill magical ingredients to make worldwide food for the fever of cooking games.
♥Various Challenges and Targets
- Manage time efficiently with restaurant appliances upgrades.
- Manage your time to cook tasty food and do not burn them!
- Upgrade the restaurant & ingredients to manage the fun cooking restaurant games!
- Unlock new habits to improve your life & time management games skills!